Latest Fashion Trends
Do you love a fun, boutique look
or a classy, couture element?
Black Handbags
Black satin, bow grab bag. Cute as a button, an accessory that works with so many clothes.
Geometric black sequin grab bag. Unusual shape with elegant strand handles.
Office to weekend grab bag. Studded ends make this bag edgy and bang on trend. Works with smart suits or mufty days.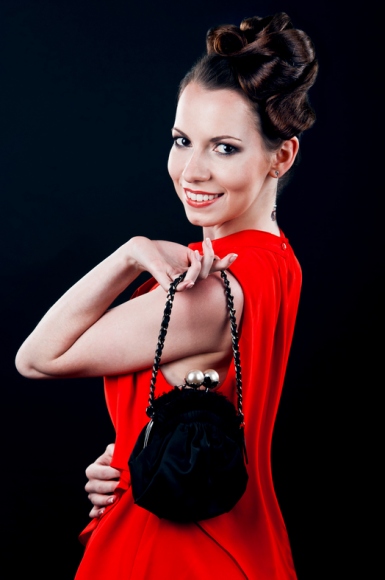 Gathered black silk grab bag. Ornate chain and plaited handle, gold twist snap, bags of style.
Plenty of attitude, black grab bag. Over-sized weekender bag with buckles, straps and chunky clasp.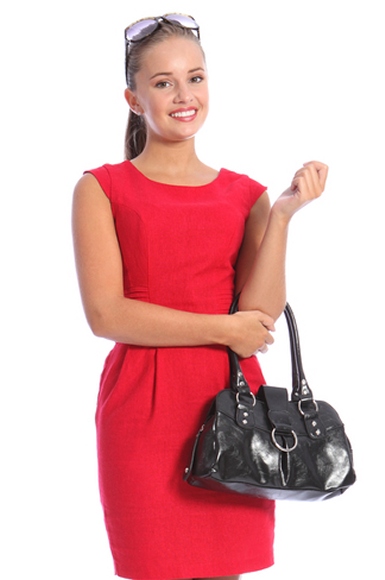 Chunky black grab bag. Studs and rings give detail, while concealed pockets supply loads of room.
Two-tone holographic print grab bag. Black and white monochrome fashion statement with subtle details.
Monochrome chequered grab bag. Silver and black sequin squares, neat handles, for a retro look.
Flowery, feminine grab bag. Black background with pale pink petals, sweet little accessory.
Dotty little grab bag. Black with white spots and a bow for detail. Snap fastening, with a threaded chain handle... girly perfection.
The weekend starts here with this oversized holdall grab bag. Handy push through clasp and expanding sides, ideal for out of town jaunts.
Black sequin clutch bag. Sparkly evening accessory, goes with everything and the cute chain strap leaves your hands free to party!
A black evening clutch bag with real attitude. Sleek lines, edged with glittering rhinestones, instantly puts you in the party mood!
Sparkly black evening shoulder bag. Covered in sequins in hangs neatly on a shoulder chain.
Black saddlebag type shoulder bag. Fold-over top and softest leather, holds all your essentials, but still looks right on trend.
Everyday essential shoulder bag. Black with double straps, roomy, but stylish.
Handy saddlebag type shoulder bag. Black with lots of style notes, tassels, straps and a great shopping companion
Slouchy black tote bag. Great for running round town and topping up on all those shopping essentials
Less is more, black patent shoulder bag. Cinched in the middle with an oversized buckle. Travels well from day to night.
Supple little distressed-look shoulder bag. Chain strap or grab handles to suit your day. Deceptively roomy and one of those bags you never want to give away.
Satchel style shoulder bag. Slim, black suede on long chain strap for an urban chic look.
Frothy little black shoulder bag. Sassy leather ruffles, chrome snap top and chainmail strap, a real darling of a bag.
Handy shape and size, this shoulder bag is a wardrobe staple. Long adjustable strap and zip top, goes with anything.
Shades of black, studded gothic statement clutch bag. Non conformity screams from the boardroom and there are no 'safe' words after hours...
Retro cute black clutch bag. Small, but beautifully formed with applique detailing around fastener. Surprisingly spacious and instantly adds an air of mystery to your couture.
Black mock croc clutch, snappy too with twist close. Slimline, holds the bare essentials
Roomy pouch type suede black clutch bag. Finishing touch to so many outfits, team with matching black stilettos or knee high boots for extra pizzazz!
A trendy hands-free black clutch bag. Useful wrist strap gives you extra freedom just when you need it. Buckle details add to the styling
Black patterned clutch bag. Handy finishing touch to a monochrome ensemble, an everyday sort of bag.

---